In English
VMU Psychology Clinic – the subdivision of Social Sciences faculty, which provides services within community of the university and cooperates with other organizations. The services are based on combination of practice, education and training.
Psychology Clinic mission is to reach and enhance the VMU academic community's psychological well-being as well as to participate in developing socially responsible University by invoking evidence-based practices and an experience of analogous divisions in Lithuanian and foreign universities.
---
The aims of VMU Psychology Clinic:
To carry out the monitoring of VMU academic community psychological well-being and related psychological factors.
To reinforce VMU academic community psychological well-being by doing psychological education, prevention and psycho-social support.
To develop science-based psychology practice by implementing scientific and methodological-training activities.
---
VMU Psychology Clinic offers different forms of psychological help for VMU students free of charge:
Individual psychological counseling (in English or Russian)
Relaxation sessions: individual or group sessions*  (in English)
Training courses and seminars for personal growth*  (in English or Russian)
* If separate group of international students formed!!
NOTE: before you start consultation process, we invite you to read the informed consent form, which includes important information about the consultation process and its' basic principles.
ATTENTION: Due to quarantine related to COVID-19 VMU Psychology Clinic at the moment providing psychological consultation ONLINE. Face to face consultations are suspended till the end of quarantine.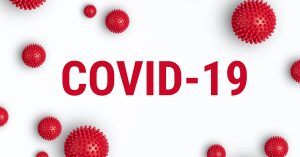 COVID-19: Experts share insights on managing mental health
The outbreak of coronavirus disease 2019 (COVID-19) may be stressful for people. Manage Anxiety & Stress
---
We guarantee:
Quality services: all employees are  professional psychologists
Safe environment: full confidentiality and safety of personal data
---
VMU Psychology clinic contact information:
Location: Faculty of Social Sciences Jonavos str. 66, Office no: 326-327
Registration: by Email: psichologijos.klinika@vdu.lt.
Phone: (8 37) 327 825